Via Fluvia - Bourg-Argental - Annonay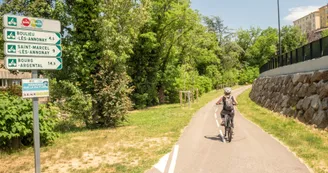 © Le Caillou aux Hiboux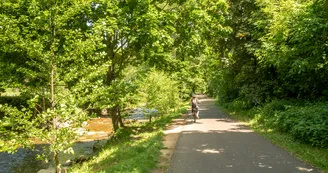 © ©EmilieVerdier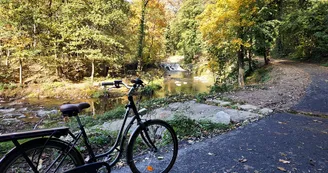 © ©EmilieVerdier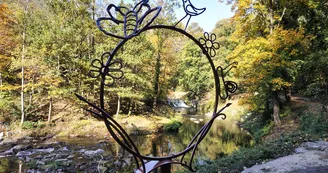 © ©EmilieVerdier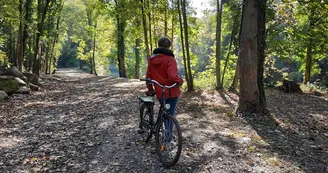 © ©AnnonayRhoneAgglo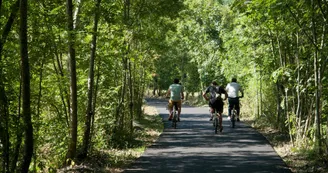 Route de l'Homme
42220 Burdignes
2 Place Henri Johannot
07100 Annonay
The route start to Annonay, from the old paper factory Canson, continue to the district of Vidalon, near the Canson and Montgolfier paper mill Museum in Davézieux and finish to Saint-Marcel-lès-Annonay. A very wild and bucolic path !
Special difficulties
VIGILANCE ! Quelques kilomètres après le départ du parking des Bénévis, le contournement du tunnel de l'Homme implique un fort dénivelé sur 360m de long (entre 15 et 18% de pente) ce qui implique une certaine vigilance à la montée comme à la descente.
Your contact
Agence Développement Touristique de l'Ardèche
Pôle Bésignoles, 6 Rte des Mines, 07000 Privas
07000 Privas
Find this route on the Loopi mobile application
Scan the QR code, save as favorites or launch the guide, all you have to do is enjoy!
Route layout
28% shared roads
71% cycle paths
Surface type
14.5 km on surface type not specified in the Open Street Map database
This route is proposed by: Office de Tourisme Ardèche Grand Air
Be careful and prepared during your getaways. Loopi and the author of this sheet cannot be held responsible for any problems that may occur on this route.