Via Ardèche: from Vogüé to Saint-Paul-le-Jeune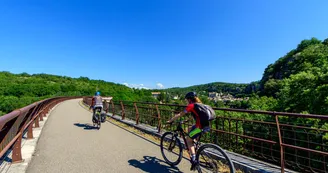 © ©M.Geray-OT Pont d'Arc Ardèche-ADT07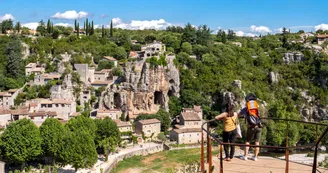 © ©M.Rissoan-ADT07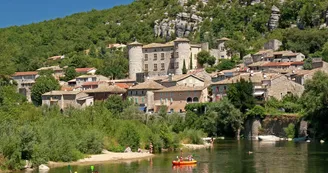 © ©On-visite.com-ADT07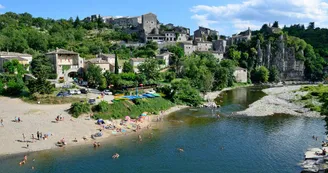 Viaduc de la Lande
07110 Uzer
1230 Chemin des Fours
30160 Gagnières
A safe 53km trail for pedestrians, joggers, cyclists, roller-skaters and people with reduced mobility. Views of the Sampzon Rock and the confluence of the Ardèche and the Chassezac.
Special difficulties
Attention : Les deux tronçons en voie verte sont reliés par un itinéraire provisoire balisé sur une route à faible trafic. Soyez prudents.
Your contact
Agence Développement Touristique de l'Ardèche
Pôle Bésignoles, 6 Rte des Mines, 07000 Privas
07000 Privas
Find this route on the Loopi mobile application
Scan the QR code, save as favorites or launch the guide, all you have to do is enjoy!
Route layout
93% shared roads
6% cycle paths
Surface type
55.4 km on surface type not specified in the Open Street Map database
This route is proposed by: Agence de Développement Touristique de l'Ardèche
Be careful and prepared during your getaways. Loopi and the author of this sheet cannot be held responsible for any problems that may occur on this route.