Dolce via - Le Cheylard to Lamastre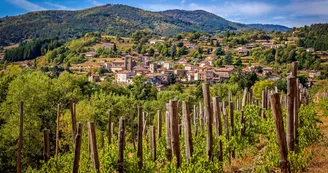 © ©L.Clara-ADT07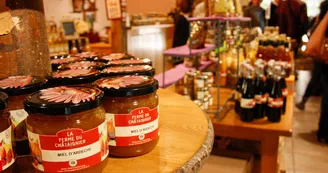 © ©M.Rissoan-ADT07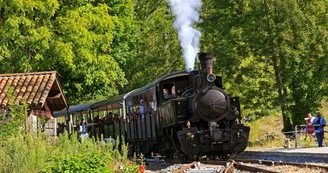 35 Route d'Eyrium
07160 Le Cheylard
22 Avenue Boissy d'Anglas
07270 Lamastre
The scenery changes on this side towards the north-east. The cycle route, still on greenways, gets higher and higher and every pedal stroke is a wonder. Five viaducts, two bridges and three tunnels later, the landscapes of the Boutières and the Monts d'Ardèche, with the Mont Gerbier de Jonc and the Mont Mézenc in the background, await you. A nice reward before arriving at the pass and crossing the mountain by the Nonières tunnel, the longest of the Dolce Via with its 320 metres (lit!). You can then peacefully drive the remaining 12 km to Lamastre on almost freewheels. Here, a mythical steam train awaits you for an incomparable discovery of the Gorges du Doux to Tournon-Saint-Jean and ViaRhôna.
Your contact
Agence Développement Touristique de l'Ardèche
Pôle Bésignoles, 6 Rte des Mines, 07000 Privas
07000 Privas
Find this route on the Loopi mobile application
Scan the QR code, save as favorites or launch the guide, all you have to do is enjoy!
Route layout
23% shared roads
76% cycle paths
Surface type
20.4 km on surface type not specified in the Open Street Map database
This route is proposed by: Agence de Développement Touristique de l'Ardèche
Be careful and prepared during your getaways. Loopi and the author of this sheet cannot be held responsible for any problems that may occur on this route.