Hiking "Le Château de Maisonseule"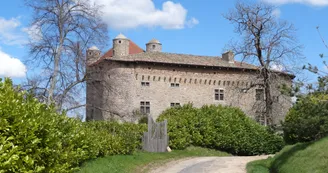 © ©OTPL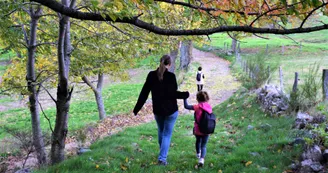 © Monique DIAZ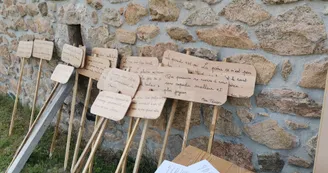 20 Montee du Caladou
07270 Saint-Basile
Level: Easy Cumulative altitude difference: 150 m Duration: 2 hrs Distance: 5.8 km A short walk very pleasant to discover the superb Château de Maisonseule. For more information, contact the Tourist Office of the Pays de Lamastre. The starting point is the sign Info' Rando, place de la Mairie. From the Info' Rando sign, follow Château de Maisonseule at 3.1 km and at the next junction, take the direction Château de Maisonseule at 3 km. At the church, follow "Les Martins". After the woods, cross the road to the hamlet "Les Laurents". Follow the small road for a while, then go up the road on the left until you reach the departmental road; cross it and go up to Maisonseule. Walk past the castle and follow the forest path. Continue on the other side of the crossing to reach the starting point in Saint-Basile.
Your contact
Agence Développement Touristique de l'Ardèche
Pôle Bésignoles, 6 Rte des Mines, 07000 Privas
07000 Privas
Find this route on the Loopi mobile application
Scan the QR code, save as favorites or launch the guide, all you have to do is enjoy!
This route is proposed by: Office de Tourisme du Pays de Lamastre
Be careful and prepared during your getaways. Loopi and the author of this sheet cannot be held responsible for any problems that may occur on this route.